About RI Real Estate Inspection Services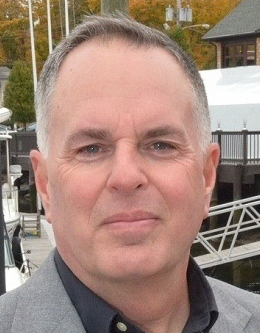 Home Inspector Allen C. Potter
RI Real Estate Inspection Services, LLC is owned and operated by Certified Master Home Inspector (CMI) Allen C. Potter. Allen has dedicated his life to the industry of buying and selling homes, working in fields such as real estate, property management, construction, and home inspection. He has been working in the home inspection business for 20 years and started up his own LLC in 2013.
Allen works closely with his customers to ensure that they leave the inspection feeling confident. With Allen's real estate background, he's especially experienced to help first-time homebuyers navigate through the complicated process of buying a home and welcomes the opportunity to work with them. He understands what a major investment home buyers are making, and he wants you to know that you're in good hands with RI Real Estate Inspection Services.
Background and Experience
Before becoming a professional home inspector, Allen worked in several different fields that strengthened his background knowledge about the buying, selling, and maintenance of residential homes and commercial properties. He has an impressive 30 years of experience in the fields of property management and construction and as a licensed realtor. Allen understands homes from the ground up and is eager to help his customers make informed decisions as buyers, sellers, and responsible owners. His experience as a realtor means that he understands the buying and selling process from all different angles, and he uses this to his customer's advantage as he advises them about their future investment.
"If you need to hire a home inspector then go with Allen Potter from RI Real Estate Inspection Services, LLC. Within minutes of submitting my job inquiry, Allen called to speak with me. What really impressed me is that Allen was very accommodating with his scheduling, which was a huge help to us, due to our need for a couple other professionals to be there at the same time. His pricing was also excellent and much lower than I expected! In regards to the home inspection, Allen was professional and very thorough with his inspection and answered all questions that I had. This was our 3rd home inspection over the last few years and I wish we had used Allen for the other two. His report was by far the most in-depth that I have seen, which has given me that extra level of confidence with purchasing our home. For anyone needing an inspection, I would advise you to call Allen from RI Real Estate Inspection Services, LLC."
Contact Professional Inspector Allen C. Potter today
Contact Certified Professional Inspector Allen C. Potter today to schedule your friendly and thorough Rhode Island home inspection.
First-time homebuyers receive a pest inspection at no additional charge.